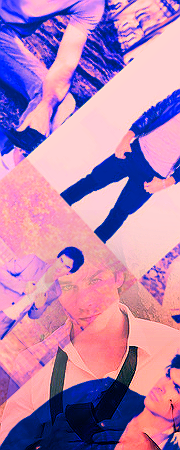 Leonardo Dragonsbane
Headmaster & Admin



Blood Status : Pure-Blood


Wings Account Name

: @FIRETOTHERAIN

Attributes : -Shapeshifter
-All-Knowing
-Invisibiliy At Will
-Animagus
-Appearance At Will

Posts : 696

Coin Bag : 2147483647


Location : USA






Join Date

: 2012-12-20


Subject: How To Get A Journal (Character & Personal) Sat Jan 05, 2013 6:45 pm

---

I added journals because I saw the idea and I thought it was good. First I want to distinguish the difference between a "Character Journal" and a "Personal Journal".

A Character Journal (IC) is a journal for your roleplay character, where all their secrets can go to, write about what happened to them during roleplay, etc..

A Personal Journal (OOC) is a journal for YOU, in real life. Anything you wanna get off of your chest? Post it there.


To get a journal, just post a new topic, and that is your journal. You keep the SAME THREAD. You just bump it (post again), when you want to update the journal.

Rules are that you don't post on anyone else's journal, and that you keep the same thread. Please follow all other rules as well when doing this. Also, if you lose your thread, I or Harold can find it for you.

Thanks and have fun,
Leonardo.

_________________

"Nothing's More Magical Than The Mind Of The Caster." -Leonardo Dragonsbane.