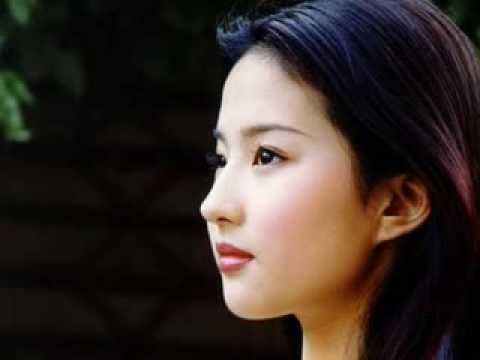 Ceravane Lee
If no one's going to stand in the line of fire, I might as well.
Full Name: Ceravane Lee Jia Ying
Date of Birth: Eighth of August
Location of Birth: Singapore
Age: 19
Race: Chinese
Sexual Orientation: Straight
Role (Student, Shadow, Human, Ghost): Adult [Auror]
X___:Physical:___X
Height: 157cm
Weight: 49 KG
Hair: Black
Eyes: Dark Brown/Black
Complexion: Fair
Build: Petite
Voice: Clear, and somewhere between alto and soprano C:
X___:Mental:___X
Demeanor: The best way to describe Ceravane is to compare her to a cloud. Or the weather. She's unpredictable at the best of times, and downright confusing when she herself is frazzled. On a first meeting, the young woman is approachable and amicable, with the energy level of a hyperactive puppy. However, those who are close will know that there is another side to this happy go lucky girl. Ceravane has a strong sense of right and wrong, and sticks closely to her morals. Because of that she can be very serious when faced by people who don't. So if you happen to get on her bad side, well. Her temper can be harsh when it rises, but it's quick to go as it is to come.
Hopes: Ceravane is new to her job, and thus she really, really hopes to not fail at it. Other than that, Cera also hopes to be able to master playing her violin, but that's just secondary.
Fears: Oddly enough, Ceravane has had this fear of the dark since she was young, and she holds on to the phobia to this day. She also fears for the safety of her younger brother, for a reason.
Likes: Sheep, books, people, art and watching sad romance movies.
Dislikes: Shadows, the dark, backstabbers and violence towards young children.
Strengths: Dueling, loyalty and dedication
Weaknesses: She cannot be focused when it isn't needed. Ceravane tends to be fiercely protective over others than herself when things come to worst, so yeah.
Favorite Class: Defence Against the Dark Arts, Art
Least Favorite Class: Arthimancy and Runes
History/Autobiography: Ceravane Lee has lived in Singapore with her family of five for as long as she could remember. In the summer when she was ten, her youngest sibling was killed in a freak accident involving a construction site and a gas leak. Following that incident, the whole family relocated to England just before she attended Magica Academy. From then on, things were pretty normal, what with her studying, falling asleep in class and finally graduating to take the post of a young Auror.
X___:Gear:___X
--Wand: [GET A WAND IN THE MARKET FIRST]
--Trunk:
X___:Relations:___X
Parents: Adeline and Timothy Lee
Siblings: Darren [11], Danielle [Deceased]
Dating: None at the moment ^^