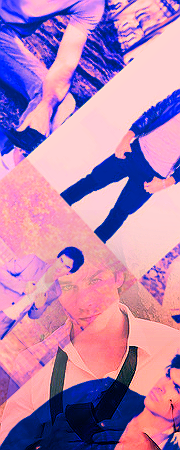 Leonardo Dragonsbane
Headmaster & Admin




Blood Status : Pure-Blood


Wings Account Name

: @FIRETOTHERAIN

Attributes : -Shapeshifter
-All-Knowing
-Invisibiliy At Will
-Animagus
-Appearance At Will

Posts : 696

Coin Bag : 2147483647


Location : USA






Join Date

: 2012-12-20


Subject: Life's A Climb Mon Feb 04, 2013 5:34 pm

---

Life's A Climb

"Keep My Head Held High," - The Climb, by Miley Cyrus

---

Hello,

I decided to make a little journal. I may update it every week or so.. But I do have a life as well incase you didn't notice. The reason I haven't been very active is because I'm trying to keep my grades at a 4.0 Average.. Also I have issues I have to deal with every day, which is also annoying... Anyways, the mystery is going to be solved now.. my real name is..

T O N Y .

_________________

"Nothing's More Magical Than The Mind Of The Caster." -Leonardo Dragonsbane.