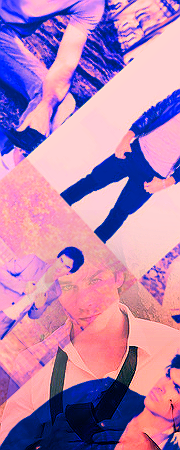 Leonardo Dragonsbane
Headmaster & Admin



Blood Status : Pure-Blood


Wings Account Name

: @FIRETOTHERAIN

Attributes : -Shapeshifter
-All-Knowing
-Invisibiliy At Will
-Animagus
-Appearance At Will

Posts : 696

Coin Bag : 2147483647


Location : USA






Join Date

: 2012-12-20


Subject: A New Term Sun Feb 24, 2013 6:12 pm

---

Leonardo watched as the students rolled in, and saw a few new faces in his presence of the Great Hall.. They were all at the First Feast of this Term (Semester, the last half of the school year). This time was going by quickly, and he had no idea who fast it was going to be.. But he was happy to be there...

"Students, Professors, and Others," he said. "Welcome back to Magica Academy. I have some important people I must introduce to you.." he stated.

"Charms: Marcus Prendergast
Transfiguration: Samantha Hollows
COMC: Austin Goldenfire
History of Magic: Daniel Godfrey
Glee: Brandon Morrison
Weapons: Fabain Artemus
and DADA: Dylan Malfoy."

"I need to recruit some new faculty members, so be patient.. All the other classes will be closed until then. Dueling and Herbology will be filled soon.. Other than those two, we will see who we can find and who is up to the job.. Now, this year has stricter rules.. We now have a detention room, in the Dungeons. You can and will be sent their for mischeif and madness." he stated. "There are some student positions open for Head of Houses, Dueling and Potions Club, as well as Glee Club Captain.. You may apply by coming to my office and asking for an application, or I may simply ask you. Now, enjoy your feast!" he left them with that.


OutOfCharacter

: Applications for jobs are here:

Adult Jobs Student Jobs

To Get Detention, Please Contact Me. I will soon put up a form to fill out, and we can set up a plot and things for you to get detention in roleplay.

_________________

"Nothing's More Magical Than The Mind Of The Caster." -Leonardo Dragonsbane.
Guest
Guest



Subject: Re: A New Term Tue Feb 26, 2013 12:57 am

---

Ian had been enjoying his stay in Hogsmeade when he received an owl to return to school at once. He had frowned and thrown the letter back at the owl who had sent it then slowly obliged in returning to the academy. It wasn't like he had been happy about the break in the first place, but he didn't feel up to rushing back either.

As he entered the Great Hall he took a seat close to the door. The headmaster began to informed the students of new professors and Ian quickly grew bored. He slumped over onto the table and waited for the feast to begin, but quickly fell asleep instead.
Guest
Guest



Subject: Re: A New Term Fri Mar 01, 2013 2:54 am

---

Merri was glad for summer break to be cut short, now her friends were all back and she could see everyone. She listened carefully to what the headmaster said and was glad to hear that new professors were coming along with clubs positions! She wondered if she should apply for a student position then giggled and shook her head. She was far too clumsy and absent minded surely she would be told no.

After the speech she took a big swig of her pumpkin juice and gather a plate full of food to eat. She was pretty sure that everyone had hear her stomach grumbling during the entire speech.