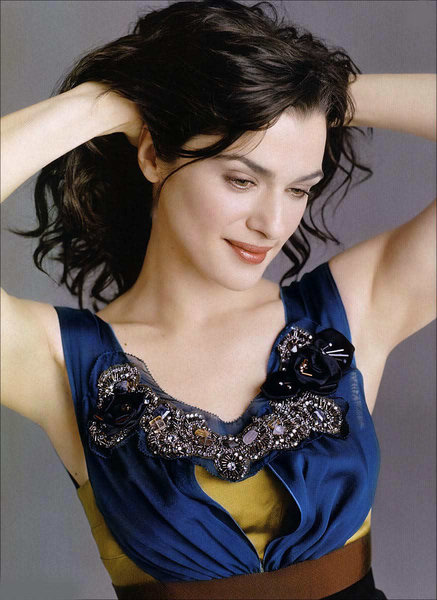 Clover Maria Harrison
Tagline Here
Full Name: Clover Maria Harrison
Date of Birth: 9th of September
Location of Birth: London, England
Age: 32
Race: White
Sexual Orientation: Straight
Role: Adult- Potions Professor
Celebrity Claim: Rachel Weisz
Height: 5' 7" (1.70 m)
Weight: 123 lbs
Hair: Black
Eyes: Green
Complexion: Fair, Pale
Builde: Slender
Personality: Clover is very friendly but is very stern when it comes to rules and guidelines, she follows schedules and makes sure that everything she does is in favor of her preciseness. She drives for perfection and as much as she would like to loose her patience, she can deal with a lot of annoying moments. She is very maternal, no matter who it is, she tends to show her motherly side.
Hopes: To live a long and heathly life with her daughter.
Fears: To loose all those close to her.
Likes: Reading, Yoga, Spending time with her daughter, Rainy days
Dislikes: Sweets, Pastries, Animals, Lying
Strengths: Potions, Flying, Reading People, Dueling
Weaknesses: Herbology, Divination, Her Daughter
Wand: 12 3/4 inch Hazel with Phoenix Tail Feather
Favorite Spell:
Aqua Eructo
Favorite Charm: Bombarda Maxima
Favorite Class: Potions
Least Favorite Class: History of Magic
History/Autobiography: Clover was born to a pureblooded family with the surname of Harrison. Her parents were extremely wealthy even though she had despised her title of wealth. Clover was sent to Hogwarts at the age of Eleven and was sorted into Slytherin, she had went through her years at Hogwarts excelling in all of her classes. But Potions and D.A.D.A is what she learned the most in. As she continued to learn magic she became more free on how she would act. She graduated at the top of her class, and decided that she wanted more than waking up everyday and going to a job. After she graduated at the age of 18 she had went out and did what ever she wanted at first, she met a dark wizard, she did not know at the time. After dating for a couple weeks they would conceive a child, their daughter Cassandra. When she had realized the mistake she did, she took her newborn child and fled away from the father, she decided to get a job where Cassandra was going to go to school, to make sure that she was safe at all times.
Parent(s): Lyla and Rupert Harrison
Sibling(s): Rosa (Older Sister)
Cousins(s): N/A
Other Significant People: Daughter (
CASSANDRA
Harrison)
Friend(s): N/A
Enemies(s): N/A
Relationship Status: Single