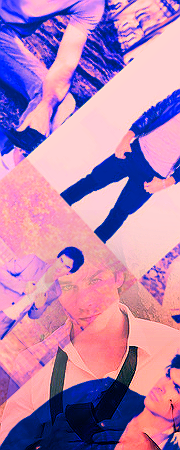 Leonardo Dragonsbane
Headmaster & Admin



Blood Status : Pure-Blood


Wings Account Name

: @FIRETOTHERAIN

Attributes : -Shapeshifter
-All-Knowing
-Invisibiliy At Will
-Animagus
-Appearance At Will

Posts : 696

Coin Bag : 2147483647


Location : USA






Join Date

: 2012-12-20


Subject: Testimonials & What They Are For Wed Feb 13, 2013 11:47 pm

---

Along with some other new forums, as well as the new theme, Magica Academy is now getting more interactive, as you have most likely heard me say before. Now, we are starting something we will call "Testimonials". No, this isn't so you can put someone in Azkaban

This is an Out-Of-Character Forum, where you can rate the site, and tell what you like about it. The ones I think are best will be put up in the Auditorium, a new place to come soon to you.

Here is how the Testimonials will work. You will fill out this form fully and correctly. Then, I will begin showing new places and pages for you all to explore. Please create a New Topic.

Code:

[b]Username:[/b]
[b]Rank (In Roleplay & Out):[/b]
[b]Month & Year (The Date Without The Day):[/b]
[b]Rate (Of The Forum, 1-5 Stars):[/b]
[b]Testimonial (A Few Sentences Or So About What You Like About The Site):[/b]





_________________

"Nothing's More Magical Than The Mind Of The Caster." -Leonardo Dragonsbane.