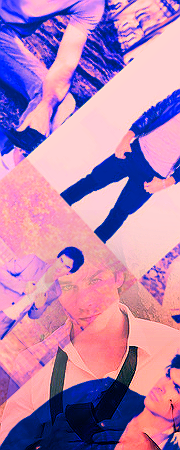 Leonardo Dragonsbane
Headmaster & Admin



Blood Status : Pure-Blood


Wings Account Name

: @FIRETOTHERAIN

Attributes : -Shapeshifter
-All-Knowing
-Invisibiliy At Will
-Animagus
-Appearance At Will

Posts : 696

Coin Bag : 2147483647


Location : USA






Join Date

: 2012-12-20


Subject: Create A Character Profile Sun Mar 03, 2013 6:35 pm

---

Character Creation

Hello

Guest

, I am glad that you have registered and decided to Create A Character! We are always welcoming new characters and happy to have them. First, I'd like to let you know, that if your username isn't a fictional first and last name, you need to ask for it to be changed by an Administrator right now! Your username is supposed to be your character's first and last name. Also, we don't use names like : "Harry Potter", "Hermione Granger", etc.. These are also known as 'Canons', or characters from the actual book and or movie series. You may use the last name, but please note that you must tell how you are related to them, and you must know that just because your last name is "Potter", the plot still applies to you. You don't get to be the "super-hero" or anything.. So keep that in mind as well..

Now, let's get to that character!

NOTE: You need to have claimed a face before this!
-You Make Your Own Wand Until We Can Find Someone To Run The Stop!
-The Roles Are: Student or Adult. You may apply for a job as an adult after you post your adult profile if that is what you choose.
-Post this topic in THIS FORUM! Don't post in any other one.

Please copy this code below and paste it into a new topic and fill it out. Your profile won't be added to the Ministry's files until it is completed! Please make sure your "History/Autobiography" part is at least 6 to 12 sentences! We want to know a lot about your character. If not, a moderator WILL DENY IT.


Code:

[center]
[img]Image URL Of Celebrity Claim Here[/img]
[size=24][font=Verdana]Full Name Here[/font][/size]
[size=18][font=Georgia]Tagline Here[/font][/size]

[img]http://i.imgur.com/16akrFv.png[/img]

Full Name:
Date of Birth:
Location of Birth:
Age:
Race:
Sexual Orientation:
Role:

[img]http://i.imgur.com/DWrEjr5.png[/img]

Celebrity Claim:

Height:

Weight:

Hair:

Eyes:

Complexion:

Builde:


[img]http://i.imgur.com/hEyo6Si.png[/img]

Personality:

Hopes:

Fears:

Likes:

Dislikes:

[img]http://i.imgur.com/SbeZvdl.png[/img]

Strengths:

Weaknesses:

[img]http://i.imgur.com/UNORVmq.png[/img]

Wand:
Favorite Spell:
Favorite Charm:
Favorite Class:
Least Favorite Class:

[img]http://i.imgur.com/sdBKVTO.png[/img]

History/Autobiography:

[img]http://i.imgur.com/yXdAMkT.png[/img]

Parent(s):

Sibling(s):

Cousins(s):

Other Significant People:

Friend(s):

Enemies(s):

Relationship Status:
[/center]

_________________

"Nothing's More Magical Than The Mind Of The Caster." -Leonardo Dragonsbane.