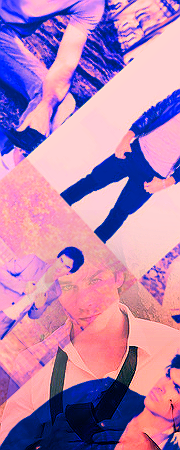 Leonardo Dragonsbane
Headmaster & Admin



Blood Status : Pure-Blood


Wings Account Name

: @FIRETOTHERAIN

Attributes : -Shapeshifter
-All-Knowing
-Invisibiliy At Will
-Animagus
-Appearance At Will

Posts : 696

Coin Bag : 2147483647


Location : USA






Join Date

: 2012-12-20


Subject: Closing Soon Maybe? READ! Fri Mar 29, 2013 2:59 pm

---

Okay. So I've been thinking for a long while about this.. I think that Magica Academy has a lack of users. Some have told me that they weren't really having fun here? Uh, some people don't have time to get online, and therefore.. I have come to the conclusion.. To maybe perhaps closing Magica Academy. Although, I am creating another roleplay site, and not the site mentioned in the last topic..

If you'd like to join, you may , but just make an account, don't start posting anywhere until I get the character applications and such up.. HTTP://WWW.FLIGHTINGALEACADEMY.ROFLFORUM.NET

I will decide soon whether to close this forum down. Thanks to all the members that have been roleplaying, and recent new members joining..

_________________

"Nothing's More Magical Than The Mind Of The Caster." -Leonardo Dragonsbane.
Guest
Guest



Subject: Re: Closing Soon Maybe? READ! Fri Mar 29, 2013 3:38 pm

---

Aww..I think Magica Academy is great

but I will surely join the other site also !
Guest
Guest



Subject: Re: Closing Soon Maybe? READ! Sat Mar 30, 2013 4:32 am

---

But... but... D: It's MA! :C And just when I started coming back >< It's a great forum, and I'm sure that people will join and post more D:
Sponsored content

Subject: Re: Closing Soon Maybe? READ!

---