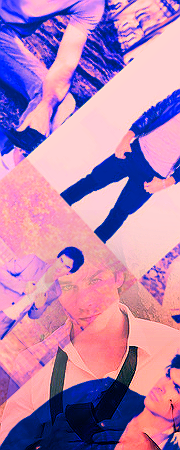 Leonardo Dragonsbane
Headmaster & Admin



Blood Status : Pure-Blood


Wings Account Name

: @FIRETOTHERAIN

Attributes : -Shapeshifter
-All-Knowing
-Invisibiliy At Will
-Animagus
-Appearance At Will

Posts : 696

Coin Bag : 2147483647


Location : USA






Join Date

: 2012-12-20


Subject: Staff Introductions Fri Mar 08, 2013 8:04 pm

---

STAFF INTRODUCTIONS

Leonardo Dragonsbane

Tony or Leo - Head & Fearless Administrator

Hello everyone. I'm the Head & only Administrator here, and most likely always will be.. I'm a pretty cool guy, I love to roleplay as you can see by my many characters which are listed in the Character Lists forum under "The A Team" thread.

If you ever want to roleplay, shoot me a message, and we'll see what we can do. Also if you need help, just ask!

Rinoa Heartilly

Rinoa - Moderator

Hello~ *bows* My name's Rinoa. You can call me Rin or whatever you like. Same with the others, if you have questions feel free to ask! I am also open to any RP, just let me know! Looking forward to seeing you out there~ *bows* ~(o´ω`o)

Taylor Moonbeam

Taylor - Moderator

Hello all! My name is Taylor. Most of y'all know me and if you don't I hope to get to know you! If you have any question for me or wanna rp just ask! I don't bite

....unless it's a full moon

*howls and runs off*

Evelyn Knight

Evelyn - Moderator

Introduction Coming Soon!

_________________

"Nothing's More Magical Than The Mind Of The Caster." -Leonardo Dragonsbane.